Super Single Dormitory(Female Only) Enjoy your own relaxation
Minimalism designs, feel light-hearted, bring down a curtain, and roll into bed
1 large Comfy single bed
Free internet access
Large personal locker
Personal reading light/ Induction night-light/private curtain
Adequate recharge outlets

Air conditioned and non-smoking room
(中文) 『政府補助,璞邸加碼!』秋冬遊補助 免費入住方案
Sorry, this entry is only available in 中文.
2018 Taipei Azalea Festival (Forest Concert, April 14th-15th)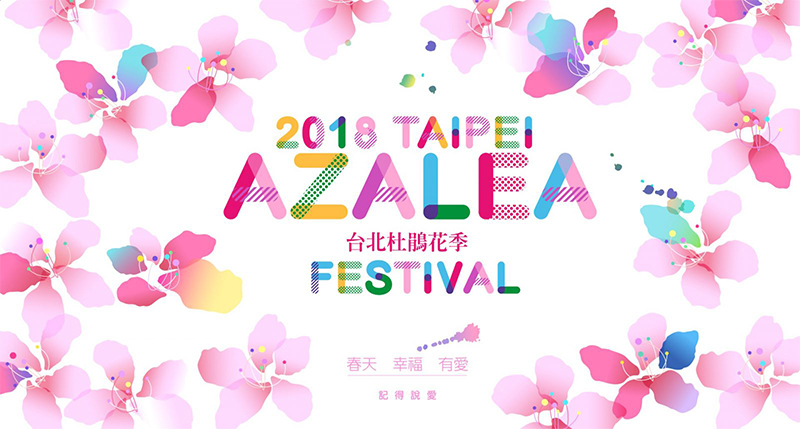 The annual Azalea Festival is coming again!
There are many activities in Azalea Festival.
Everyone can participate and listen to music and see flowers. It's a great spring enjoyment.
Here are the following activities:
Azalea classical music Festival – Forest Concert
Giving everyone a warm music feast and experiencing different cultural features.
Time: 201//4/14 (Sat.) and 4/15 (Sun.) 19:30-21:00
Venue: Taipei Daan Forest Park
Taipei Azalea Festival: http://2018.azalea.taipei/
Visitor rules
No admittance to any room and sleeping area; lounge is opened to visitors.
Opening time is from 9:00 to 22:00; the rest of time visitors are not welcome.
Terms and Conditions
One single bed is allowed one person only. Please make sure your accommodation needs before making your booking.
Make sure you check the number of the bed before using , and please do not change your bed without notice hostel staff. Bouti hostel will charge a cleaning fee of NT $ 500 whole, because you cause inconvenience to other passengers.
To provide a clean hostel accommodation is our first priority, we ask you do not eat and drink in sleeping area.
Keep volume down and gentle in sleeping area after 23:00. If other guest react noisy voice, we will cancel your reservations.
Any accommodation needs questions on services, we sincerely welcome your inquiries and provide better service. If guests operate incorrectly, resulting in equipment damage, guests need to pay repair costs.
After 9:30 am, our housekeeping staff will clean staff. Thanks for your consideration for any inconvenience caused.
Upon check-in at the hostel, together with your original valid photo identification document, passport, driver's licence or other identification card or document as the hostel may require.
Deposit payment must be made at the time of booking. Bank transfer is available and which must be done in 48 hours. Or your booking will be deemed cancelled.
Bouti Capsule Inn operates a strict check-in and check-out policy. Check-in is during 15:00 to 22:00. Call the hostel in advance if you can not check in before 22:00. Your booking room(s) will be held or your booking will be deemed cancelled without a call before 22:00. Bouti Capsule Inn shall be entitled to release the booked room(s) for the remaining stay dates to other guests. No refunds will be provided for the cancelled booking.
Changes and Cancellations
★All deposit will be charged if cancellations are made less than 1 day from the scheduled check-in date.
★70%of deposit will be charged if cancellations are made less than 3 days from the scheduled check-in date.
★50% deposit will be charged if cancellations are made less than 5 days from the scheduled check-in date.
★No cancellation fees will be charged if cancellations are made before 7 full days, from the scheduled check-in date.
Failing reservation arrival date if no notice of cancellation will not be refunded the price.
Cancellation of booking can only be made online. Find out on the booking website for process cancellation. Exchange loss in respect of booking and cancellation is subject to your card payment that is irrelevant to the hostel.
No pets are allowed in Bouti Capsule Inn. Guide dog, medical response dog and rescue dog are exceptions.